Encourage a post hospitalization survey
---
A discrete survey allows you to collect critical feedback Patients provide the information you need to make changes Improve processes & fix problems the right way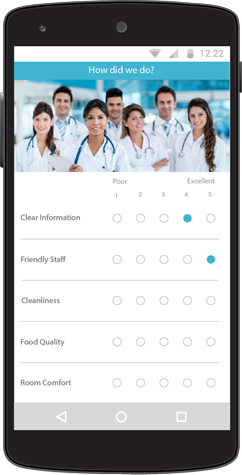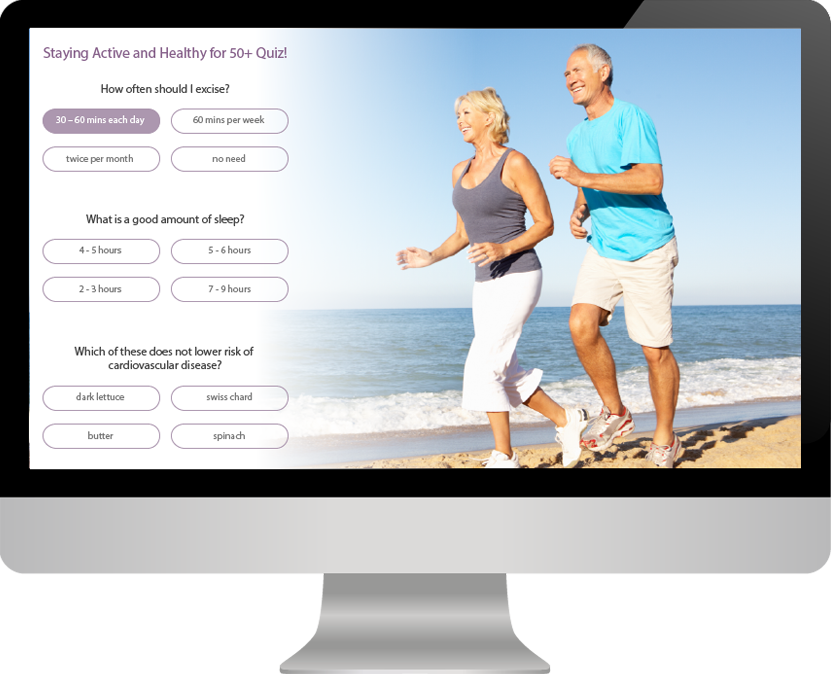 Quiz people's general health knowledge
---
It's easy for the general public to be confused when it comes to health So many different sources with so many conflicting ideas Once you collect the data, you will know where the work is needed
Use polls to see the details
---
Health services are often catering for large numbers Make sure you get specific feedback This way you will know where you stand, always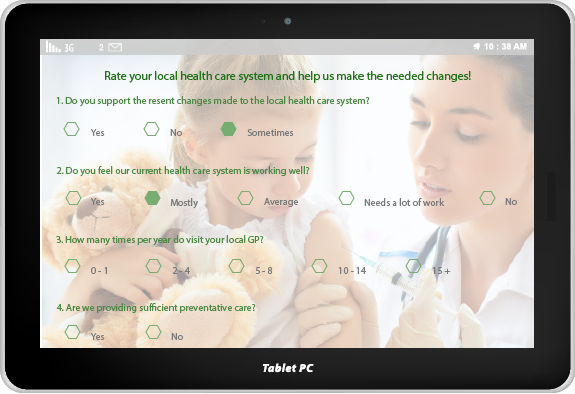 More and more, data drives care delivery, patient follow-up, record keeping and payments. MediaWire's Enterprise Quiz and Survey making software offers the following tools to enable any sort of medical practice or service to maintain the highest standards of care.
Patient Facility Satisfaction Surveys
Evaluate patient satisfaction with facilities, services and providers without the inconvenience of pen & paper or web only solutions. A deeper user experience and more options for method of participation translates into improved response rates and better scores on surveys such as the HCAHPS.
Post-Appointment Satisfaction Surveys
Allows the collection of critical feedback from participants that your organization needs to address problems that can affect your bottom line.
Pain and Regimen Monitoring
Enables an organization to keep track of their patients after they have gone home. This will dramatically improve patient compliance by offering a pleasant interface to be used on the device of their choice.
Pre-Appointment Checklists
Reduce the percentage of "no-shows" and create informed and prepared patients with interactive checklists and pre-visit questionnaires. Build a format that is convenient for your patients.